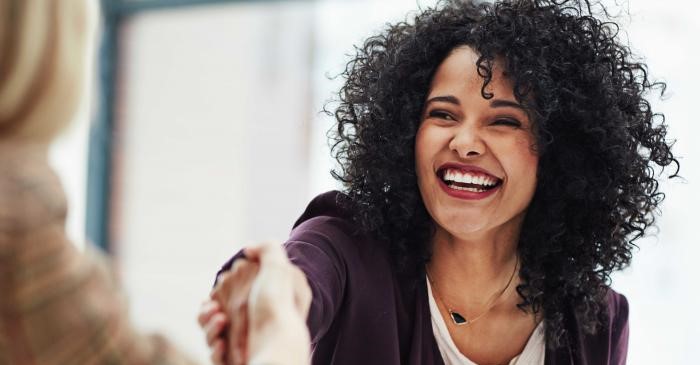 The Huntington's Disease Society of America: social workers/support groups in New England Social Workers:
Connecticut Chapter Social Worker only: Mary Dunleavy, LICSW, mdunleavy@hdsa.org or 203-993-0488
Massachusetts, Rhode Island, and New Hampshire: Kara Keegan, LICSW, kkeegan@hdsa.org or 508-446-7705
Maine and Vermont: Please contact the regional office 978-905-5588
Support Groups:
HDSA groups are caregiver only or mixed. Mixed refers to groups which are open to caregivers and people with or at risk for Huntington's disease.
We highly recommend you contact the group leader before attending your first group as on rare occasions groups are cancelled due to weather or coverage.
If you do not see a group near you, contact Kara Keegan
kkeegan@hdsa.org
or 508-446-7705
CLICK HERE
to find online support Groups
If you would like to start a support group, contact Jennifer Simpson, HDSA Assistant Director of Youth & Community Service at
jsimpson@hdsa.org
.​
Massachusetts
Newton
Caregiver support group meets the 1st Saturday Bimonthly 11:00 a.m.-12:30 p.m.
February, April, June, August, October, and December
The Falls
​2300 Washington Street Newton, MA 02462
Cheryl Sullivan:
csull22@comcast.net
or 603-809-4555
South Shore
Meets Evenings monthly
6:00PM-7:30PM
Braintree Manor Healthcare
1120 Washington Street
Contact group before attending
Meredith Tornaritis:
mtornaricounseling@gmail.com
Northampton
Mixed support group Bimonthly Tuesday of every other month
7:00 p.m.-8:30 p.m.
The Potpourri Plaza: 2nd Floor Conference Room
​241 King Street Northampton, MA
Amy Fowler:
afowlerpsyd@comcast.net
or 413-582-3908
Beverly
Mixed support Group meets 3rd Saturday of the month 10:30 a.m.-12:00 p.m.
Beverly Hospital Garden Conference Room
85 Herrick Street Beverly, MA 01915
Mirta Uliva:
mirtas.ulivi@gmail.com
or 978-317-2391
Tewksbury
Mixed support group meets one evening per month
6:30 p.m.-8:00 p.m.
Tewksbury Library 2nd floor study Room #1
300 Chandler Street Tewksbury, MA 01876
Cheryl Sullivan:
csull22@comcast.net
or 603-809-4555
Worcester
Mixed Support Group Bimonthly 2nd Saturday of every month 10:00 a.m. - 11:30 a.m.
(6PM-7:30PM after February)
UMASS Med Center: Benedict Building
55 Lake Ave North, Worcester MA
Kara Keegan:
kkeegan@hdsa.org
or 508-446-7705
Contact group leader first for dates and times of next meetings and parking details
Connecticut
Norwich
Mixed support group meets third Thursday of the month 6:00 pm to 7:30 PM
William Backus Hospital
326 Washington St Norwich CT
Deborah Pausig, LMFT,CT
debbiepausig.mft@gmail.com
or 203-985-8246
North Haven
Mixed support group meets first Thursday of the month 6:30 to 8:00 PM
5 Roger Ave North Haven CT
Deborah Pausig, LMFT,CT
debbiepausig.mft@gmail.com
or 203-985-8246
Fairfield
Meets the Last Thursday of the month
7pm to 8:30pm
Mary Dunleavy LMSW Operation Hope
636 Old Post Road Fairfield, CT
203-216-6266 or
marydun@att.net
Maine
Bangor
Mixed support group meets the 4th Wed of the month
6:00 PM - 7:15 PM
St. Joseph's Hospital
Chapman Conference Room, 2nd floor
360 Broadway Bangor, Maine 04402
Nancy Patterson:
pattersonnancy68@gmail.com
or 207-669-5212
Rhode Island
East Providence
Caregivers group meets 3rd Tues of the month
6:30 pm to 8
Waterview Villa
1275 South Broadway East Providence, RI
Jean Baxendale:
jeanmbax@msn.com
or 401-487-8621
Providence
Mixed group meets first Tues. of the month
6:30PM to 8:00PM
Tockwotton on the Waterfront
500 Waterfront Drive, East Providence, RI
4th floor pub
Alexis Derdarian:
Alexisderderian@gmail.com
Vermont
Cochester
Mixed support group meets 2nd Tues of the month
5:00 to 6:30PM
Vermont Medical Center Fannie Allen Campus
790 College Parkway Colchester VT
Dunbar Room Free Parking
Lori.McKenna@uvmhealth.org
or
Jeanette.Baker@uvmhealth.org
Rutland
Mixed support group meets 3rd Sunday of the month
1:00 to 2:30PM
Rutland Regional Medical Center
160 Allen Street, Rutland, VT
Deb Johnston:
rjdj7175@gmail.com
or 802-353-9449
New Hampshire
Derry
Every 4th Saturday of the month
10 AM to 11:30 AM
Derry Library
64 E Broadway, Derry, New Hampshire
Wendy Landry:
waglandry@aol.com